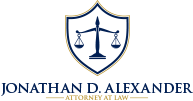 Why Don't You Have an Estate Plan Yet? 
Did you know that it's National Estate Planning Awareness Week? 
In 2008, the U.S. Congress passed House Resolution 1499 designating the third week in October as National Estate Planning Awareness week. 
According to Caring.com's 2022 Wills Survey, over 66% of Americans believe that having an estate plan is important, but only 1 in 3 Americans have a will or a trust.  Many of the respondents stated that they meant to establish an estate plan but had simply procrastinated.  Others who took the survey confessed to believing a common misconception. They believed that they did not own enough property or money to bother putting drafting an estate plan. 
Why Should You have an Estate Plan?  
You should have an estate plan drafted so that you can decide who inherits your money and property and who can make financial and health care decisions for you if you become sick or disabled.  Remember, if you do not establish an estate plan, the State of California has one for you.  It's called probate and it is time consuming and expensive. 
What are the Essential Elements of an Estate Plan?
A revocable living trust and pour-over will.  These two documents are the cornerstones of a well-drafted estate plan.  The proper use of a revocable living trust will help you avoid the expense and delay of probate. A pour-over will provides additional protection if not all your assets are transferred (funded) into your trust and allows you to name guardians for any minor children.
Durable Power of Attorney appoints an agent who may handle your financial affairs in the event of incapacity.
Advance Health Care Directive appoints someone to make health care decisions when you cannot and can even contain health care instructions.  
HIPAA Authorization vests a person of your choice with the authority to view all your medical records.
Insurance is something that all responsible adults must have.  Make sure that you have the right amount of coverage in place if you die.  You would not want to leave minor children and/or a spouse who rely upon you without financial support.  If you do have coverage, make sure your loved ones have your policy information if they need to make a claim.  
Personal Inventory.  Compile a list of all your accounts and other important information that would be necessary to handle your affairs in the event of incapacity or hospitalization. This includes:

Social security card, passport, and birth certificate.
How Should you Encourage Your Loved Ones to Create an Estate Plan?
Now is the perfect opportunity.  Simply remind them that it is Estate Planning awareness week.  You can then segue into a discussion about how having an estate plan in place will provide protection against their own incapacity by designating agents of their choice to make financial and health care decisions.  You might mention that a properly drafted estate plan will save time and money by helping their families avoid probate.  Please do schedule your own appointment with a qualified California Estate Planning Attorney to create your estate plan and take the time to speak to your parents, friends, relatives, and co-workers about the importance of estate planning.  For their benefit and the benefit of their families.  
Where Can You Get More Information about Creating a Plan?
Call Orange County Estate Planning Attorney Jonathan Alexander at (949) 334-7823.  Mr. Alexander has decades of legal experience and can guide you through the estate planning process by answering all your questions, explaining the law clearly and without legalese or jargon.  Call today to schedule a confidential consultation. 
For more about Mr. Alexander, please read his bio linked here to learn more about him, his practice, and his estate planning philosophy.      
Client Reviews
Get in Touch
1

Dedicated Representation

2

Virtual/Online Meetings

3

Protect What Matters Most
Fill out the contact form or call us at
(949) 334-7823
to schedule your consultation.