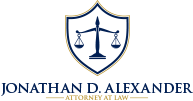 What is a California Power of Attorney?
A power of attorney ("POA") is a legal document where you (the "Principal") authorizes another person (your "Agent") to handle your affairs—typically in the estate planning context—when you are incapacitated.  The type and amount of power given to an Agent depends on the terms of the POA.  An Agent can be authorized through a POA to make medical, financial, and general legal decisions. 
What are the Types of Power of Attorneys?
In California there are three types of POA. 
General POA.  This is most expansive type with the broadest powers and provides your Agent with a full spectrum of authority to handle your financial affairs.  
Limited POA.  This POA provides your Agent a narrow scope of responsibility, for example, handling one specific real estate deal (your new house's closing) while you are away on business. 
Health Care POA also called an Advance Health Care Directive.  In the event of your incapacity, your Agent through this POA is vested with the authority to make healthcare, medical attention, and personal care decisions.
When is it Effective?
It depends on the language of the POA.  A General or Limited POA can be durable meaning that it goes into effect immediately upon signing and remains in effect until destroyed or revoked.
A General or Limited POA can be written that it only takes effect at a certain time or under specific conditions.  When these conditions occur the POA springs into effect.  In the estate planning context, you could draft your General POA to only become effective upon your incapacity.  An Advance Health Care Directive is alwaysa springing type that is only triggered by incapacity. 
How Do You Create a Legally Binding POA?
To create a valid California POA, you must be at least 18 years old and have the capacity to enter into a contract.  A General or Limited POA must be signed by the Principal and a notary (two witnesses may be enough for certain transactions, but real estate transactions require a notary).
Where Can I get a POA?
The California probate code provides a template POA; however, we recommend that you speak with a qualified Orange County Estate Planning Attorney prior to attempted to draft your own POA.  Contact our office today at (949) 334-7823.  A POA is just one critical component of a properly drafted, comprehensive estate plan.  Call the Law Office of Jonathan Alexander to get your estate plan started. 
Mr. Alexander is a California estate planning lawyer with 20 years' experience.  Click here to read more about Jonathan, his firm, and how he can help you. 
Client Reviews
Get in Touch
1

Dedicated Representation

2

Virtual/Online Meetings

3

Protect What Matters Most
Fill out the contact form or call us at
(949) 334-7823
to schedule your consultation.