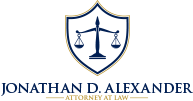 Orange County Estate Planning Attorney
Estate Planning Services for all Californians
At the Law Office of Jonathan D. Alexander, we specialize in estate planning matters. Our headquarters is in Irvine, California; however, we have embraced and implemented the necessary technology to provide service everywhere in California.
Everyone should have an estate plan to protect family, provide for incapacity, and avoid unnecessary taxes and expenses.  The process may seem overwhelming at first, but with proper guidance from an Orange County Estate Planning Attorney you can quickly put a plan place that safeguards your loved ones. We help our clients create plans that avoid probate, maximize gifts to their heirs, and are easy to administer.
Why Avoid Probate?
If you do not have an estate plan the State of California has a plan for you called probate. Probate is a public court proceeding. It is expensive, time consuming, and if you die intestate (without a will) you will have no say about who receives your property or cares for your minor children. By way of example, an estate worth $850,000 can incur probate expenses of $40,000. A living trust centered estate plan will allow you to privately pass your property to loved ones of your choice, retain control of the assets during your lifetime, and avoid the expense and delay of probate.
Where to Start?
The foundational documents of an estate plan include a will, living trust, durable power of attorney, advance health care directive and HIPAA authorization.
A will is your written declaration regarding your wishes about the transfer of property after your death. A will's primary function is to pass your property to people of your choice. A will also ensures that there are guardians identified for your minor children. A will by itself; however, cannot necessarily avoid probate. A properly funded living trust can help you avoid probate and is crucial part of your comprehensive estate plan.
A living trust is a legal document created during your lifetime where a designated individual, the trustee, is given the responsibility for managing your assets for the benefit of beneficiaries. During your life you may serve as trustee. Most married couples with a living trust both serve as trustees. The primary purpose of a living trust is to avoid probate. In California there are fees set by law that make probate prohibitively expensive. Probate can also be extraordinarily lengthy process. When you create a living trust and transfer your property to it, you may avoid the expense and delay of probate.
A durable power of attorney is a legal document that authorizes your agent to make decisions about your money and your property. A durable power of attorney allows you name a trusted person to assist you if you become incapacitated or unable to manage your financial affairs. Upon your incapacity, a durable power of attorney allows an appointed agent to, among other things, pay bills, make bank deposits, manage investments, collect insurance or government benefits, and manage other financial issues on your behalf. 
An advance health care directive is legal document that appoints an agent to make health care decisions for you when you cannot. This document also allows you to state your wishes regarding life sustaining medical treatment.
A HIPAA authorization is a document that authorizes the release of medical records that are protected under the Health Insurance Portability and Accountability Act of 1996 (abbreviated as HIPAA). HIPAA was enacted to preserve the privacy of medical records and protected health information. Without a HIPAA authorization your loved ones and/or agents will not be able to get access to your health information.
Strategic Estate Planning
An estate plan includes the documents listed above but should also include a periodic review of changes in your life. After you have established your estate plan, you should meet with an Orange County Estate Planning Lawyer at least once every three years to determine whether there has been a life change that warrants an update to your plan. Below are just a few changes that may affect your estate plan:
You have changed your mind. If your relationship with a beneficiary changes, alterations to your plan may be in order.
You have a child. For each new addition, the plan should be reviewed to ensure that each beneficiary is accounted for and properly provided for in accordance with your wishes.
Your child turns 18. Now an adult in the eyes of the law, an 18-year-old will need a HIPAA authorization and advance health directive at a minimum.
You have a grandchild. There are several strategies that maximize gifts to grandchildren including 529 plans, generation skipping trusts, and irrevocable life insurance trusts.
You get married. Especially if you are getting remarried. Blended families introduce a host of estate planning issues. We help our clients with the process of identifying what is yours, mine, and ours and providing for children of prior marriages.
You get divorced. This requires revoking and restating prior documentation to ensure that you are disentangled from your prior relationship and that you have updated beneficiary designations.
You have inherited money and property. Your new financial windfall may have tax consequences that affect your plan.
Our Estate Planning Process
We keep the planning process simple. Here is our 5-step process:
Call. We have an introductory call and talk about your goals, and you learn how we can help.
Design Meeting. We review your intake questionnaire, provide education about planning, discuss the plan we have designed for you and present our flat fee quote.
Drafting and Reviewing. After our team drafts your plan, we will review it and implement your revisions.
Signing. You will sign your plan. Make sure that you bring your government issued identification. Your plan will be notarized and witnessed. Signing can be done in our offices or remotely.
Funding. Your real estate, financial accounts, and business interests will be transferred to the trust(s) described in your plan.
Once your plan is in place, we continue to meet with you at least every three years to ensure that your plan is up to date, incorporates any necessary life changes (see above) and continues to reflect your wishes.
Call Today for a Consultation
My team is waiting to take your call. Procrastination is the number one killer of estate plans. At the Law Office of Jonathan D. Alexander, we understand that the estate planning process can be intimidating. Our legal team is here to educate and support you. We work tirelessly to ensure that you receive the responsive and personalized legal guidance that you deserve.
Call now to discuss your estate planning questions with an Orange County estate planning lawyer. We offer consultations in order that you can learn more about our firm and how we can help you with your legal questions.   
You have taken an important first step to protect your family and loved ones. To put a comprehensive estate plan in place call us today at (949) 334-7823.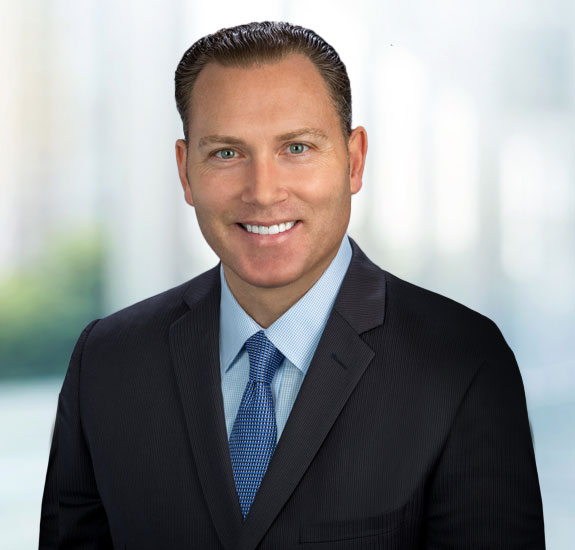 Meet Jonathan D. Alexander
Jonathan Alexander is the owner of the Law Office of Jonathan D. Alexander, Esq. He helps individuals, families, and business owners pass their hard-earned property to their loved ones using innovative estate planning techniques.
Client Reviews
Orange County Estate Planning Blog
Our Office
Get in Touch
1

Dedicated Representation

2

Virtual/Online Meetings

3

Protect What Matters Most
Fill out the contact form or call us at
(949) 334-7823
to schedule your consultation.