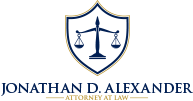 Asset Protection
Every year millions of people get sued. If you have not been subject to some kind of litigation in your life, it may just be a lucky coincidence.
Litigation risks are everywhere. You may find yourself on the wrong side of a devastating judgment due to:
Divorce
Personal injury – a car accident or slip and fall on your property or at your business.
Professional Services Malpractice
Liability as an officer, director, board member or partner
Tenant claims from your rental property
Health issues
You can and should take steps to protect your assets and your family from these risks.
Asset protection is strategic planning undertaken with the purpose of dramatically reducing your risk of loss. The strategies that may apply to your situation depend on the type of assets you own, your risk factors, and the level of protection that you want.
I help my clients determine the proper level of asset protection planning based on their specific facts. The strategies I employ often include prenuptial agreements, asset segregation, gifting, insurance, LLCs, Corporations, and asset protection trusts. Depending on the client's needs, customized combinations of these strategies may be employed to reach the desired protection level.
To discuss which strategies might be best for you call (949) 334-7823 to discuss your desires and get your asset protection plan in place.
Client Reviews
Get in Touch
1

Dedicated Representation

2

Virtual/Online Meetings

3

Protect What Matters Most
Fill out the contact form or call us at
(949) 334-7823
to schedule your consultation.