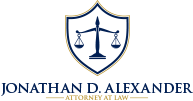 What is a HIPAA Authorization?
A HIPAA authorization is a document authorizing another person or entity to access your medical records. 
What is HIPAA?
The Health Insurance Portability and Accountability Act of 1996 (or "HIPAA") was enacted to ensure the privacy and security of consumers' protected health information ("PHI").  Protection health information or PHI is information about you including, but not limited to, your name, social security number, address, birthday, health care information (including diagnoses, treatment, medical information) that when combined uniquely identifies you and your medical information. 
Entities that transact in PHI, for example, hospitals, doctors, and insurance companies are bound by HIPAA's strict privacy and data security requirements.
What are the Elements of a Valid HIPAA Authorization?
To be valid, a HIPAA authorization must:
Describe the PHI that may be disclosed.
Identify the individual or entity that may disclose PHI (e.g., your doctor).
Identify the person or entity that may receive the PHI.
Describe the reason for the PHI disclosure (this may be simply state as, "at the request of the individual").
Include an expiration date or event (this must be date certain, e.g., two years)
Include the signature of individual who is authorizing disclosure of his or her data (i.e., you).
Include a statement that the individual may revoke the authorization in writing and instruction about how to exercise this right.
How does HIPAA Apply to Estate Planning?
In the estate planning context, HIPAA authorizations are used to provide an individual or individuals that you trust access to your medical records.  This access is oftentimes necessary when you are incapacitated or hospitalized.  For your authorized representative to pay your medical bills, he or she must have a valid HIPAA authorization.
What's the Difference Between an Advance Health Care Directive and a HIPAA Authorization?  
An advance health care directive authorizes an agent to make health care decisions on your behalf when you cannot.  A HIPAA authorization merely authorizes an agent to get access to your medical records and information, not make decisions about your care. 
Where can I Obtain a Valid HIPAA Authorization?
You can obtain HIPAA authorization forms online.  We recommend that you speak with a qualified estate planning attorney instead of downloading a form from the internet.  If you have questions about this article, HIPAA authorizations, or estate planning, call the Law Offices of Jonathan Alexander at (949) 334-7823 today. 
Jonathan Alexander is an Orange County Estate Planning Attorney with 20 years of legal experience and is ready to help you craft a customized estate plan that will protect your family and preserve your legacy.  For more information about Mr. Alexander, his background, and his estate planning philosophy read his bio linked here.
Client Reviews
Get in Touch
1

Dedicated Representation

2

Virtual/Online Meetings

3

Protect What Matters Most
Fill out the contact form or call us at
(949) 334-7823
to schedule your consultation.