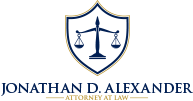 What is a Revocable Living Trust?
A revocable living trust is a type of trust that can be modified during the creator's lifetime.  California residents commonly use revocable living trusts to:
Name the individuals who will inherit your property (your "beneficiaries").
Avoid probate (a time consuming and expensive court proceedings where a judge determines who inherits your money and property).
Avoid conservatorship (a court process where a judge decides who controls your money and property is you lack the mental capacity to do so on your own).
Exercise control over children's gifts. You can create highly customized distributions strategies that incentivize beneficiaries to reach milestones (e.g., graduating college) and even provide protection from your children's creditors and/or divorcing spouses. 
Keep your affairs private and out of the public judicial system (i.e., Probate court).  Wills are public, a properly funded revocable living trust will preserve your family and loved ones' privacy. 
A revocable living trust is the center piece of a properly drafted comprehensive estate plan.  For more information about living trusts, read: 14 Benefits of a Living Trust. 
To speak with a qualified California estate planning lawyer, call the Law office of Jonathan Alexander, Esq. today at (949) 334-7823.
Mr. Alexander has 20 years' experience and is ready to help you create a legacy that protects your family and loved ones. Call us today.
Client Reviews
Get in Touch
1

Dedicated Representation

2

Virtual/Online Meetings

3

Protect What Matters Most
Fill out the contact form or call us at
(949) 334-7823
to schedule your consultation.