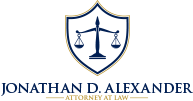 A trust is a contract.
The person who creates a trust is called a grantor. The person who carries out the terms of the trust is called the trustee.  The persons or organizations who receive property or money from a trust are called beneficiaries.   
The trust is, in essence, an agreement between the grantor and the trustee.   The grantor transfers ownership of his or her property and money to the trust. That is, the assets inside your trust are now your held by trustees in a fiduciary capacity for the benefit of the trust's beneficiaries. The trust describes how the property and money are to be distributed to beneficiaries.  The trustee carries out the terms of the trust to ensure that beneficiaries receive their gifts.       
There are several types of trusts.  One of most commonly used trust in estate planning, especially in California, is the revocable living trust.   If you would like to learn more about why your estate plan should be centered around a living trust, read 14 Benefits of a Living Trust.
To get your estate plan started today, call estate planning attorney Jonathan Alexander at (949) 334-7823.  
Client Reviews
Get in Touch
1

Dedicated Representation

2

Virtual/Online Meetings

3

Protect What Matters Most
Fill out the contact form or call us at
(949) 334-7823
to schedule your consultation.