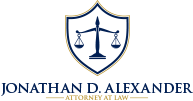 Anaheim Estate Planning Attorney
Estate Planning Attorney Jonathan Alexander
Jonathan Alexander is a local Orange County Estate Planning Attorney and California resident with twenty years of legal experience in estate planning. He is an experienced attorney who specializes in wills, living trusts, asset protection, trust administration, and business formation and succession.
Anaheim, California
The city of Anaheim, California has a rich, vibrant history. Founded in 1857, the city is a major tourist destination, home to Disneyland and the Anaheim Convention Center. It is the tenth-largest city in California, with a population of nearly 350,000 people. Anaheim is a culturally diverse city with a mix of Latino, Asian, and white residents. In recent years, Anaheim has seen strong economic growth with an increase in jobs and business opportunities.
Anaheim Residents Must Plan for the Future
While Anaheim is a great place to live and work, it is important to be prepared for the future. Estate planning is a crucial part of that preparation. A properly drafted estate plan can help protect your assets and ensure that your wishes are carried out after you are gone. However, the process of creating an estate plan can be complex and confusing. That is why it is important to find an experienced attorney who can guide you through the process.
How We Can Help
Jonathan Alexander has the expertise to help residents of Anaheim create an estate plan that fits their goals and objectives. His experience and knowledge in estate planning can help you make sure your wishes are respected and your assets are protected.
Personalized Plans
Mr. Alexander offers personalized services to his clients which include helping them understand the laws that apply to estate planning in California. He is also knowledgeable about the unique tax implications of estate planning and can provide advice on how to minimize taxes. As part of his comprehensive estate planning services, Mr. Alexander can help you create a living trust and draft wills to ensure that your assets are distributed according to your wishes. He can also provide advice on asset protection strategies and trust administration. For business owners in Anaheim, Mr. Alexander can help create a business succession plan to ensure a smooth transition in the event of your death or retirement. If you are a resident of Anaheim, California and are looking for experienced and knowledgeable estate planning assistance, Jonathan Alexander is here to help.
With his expertise, you can be sure that your estate plan is tailored to your individual needs and goals. He is committed to helping you protect your assets and ensure your wishes are respected. Contact Jonathan Alexander today to discuss your estate planning needs.
Client Reviews
Get in Touch
1

Dedicated Representation

2

Virtual/Online Meetings

3

Protect What Matters Most
Fill out the contact form or call us at
(949) 334-7823
to schedule your consultation.