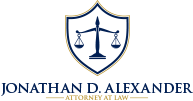 How Do You Create a Valid Will in California?
To create a will in California you must:
Be An individual at least 18 years of age or older.
Be of sound mind, which means that you:

Comprehend what it means to make a will.

Know the nature and extent of the property you own.

Can recall who your relatives are.

Are in good mental health and are not affected by delusions or hallucinations that may affect your estate (your property and belongings).

Put it in writing. To be valid your will be written on paper.  While California does recognize handwritten wills, it is a best practice to use a computer, a printer, and good quality paper.
Sign your will in front of two witnesses.  Note, a handwritten will need not be signed by witnesses. 
Have your witnesses sign your will at the same time. They may sign after you have if they witness your acknowledgement of your signature.  
Ensure that your witnesses are not beneficiaries of the will. A beneficiary witness may lose his gift if it is more than he would have received if you died without a will (intestate). This is because under California law when a beneficiary acts as a witness, the law presumes that the will is being signed under duress. 
Do I Have to Notarize my Will?
No. In Californian, there is no requirement that a will be notarized.
Can a Will be Changed or Revoked after it is Signed?
Yes. You may change or even revoke your will at any time.  You may revoke it by
Destroying it by burning, cancelling, tearing, or obliterating it will the intent to revoke it.
Creating a new will that specifically states that the new will revokes the old will or has different terms. 
Where Can I get more Information and Assistance with my Estate Plan?
To start your estate plan today, call the Law Office of Jonathan Alexander at (949) 334-7823.  Mr. Alexander has almost 20 years of legal experience. He can help you create an estate plan that protects you, your family, your property, and your legacy.  Call today for a confidential consultation.
To learn more about Mr. Alexander, his practice, and his estate planning philosophy visit his bio linked here. 
Client Reviews
Get in Touch
1

Dedicated Representation

2

Virtual/Online Meetings

3

Protect What Matters Most
Fill out the contact form or call us at
(949) 334-7823
to schedule your consultation.