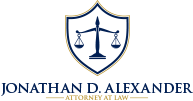 Orange County Trust Attorney
Choosing the right trust attorney is crucial to ensuring your family's future is secure and your wishes are respected after your passing. If you're searching for a highly experienced and compassionate trust attorney in Orange County, California, look no further than the Law Office of Jonathan Alexander. With over two decades of legal experience, Mr. Alexander has made a name for himself as a reliable and knowledgeable estate planning attorney in California. He is not only deeply knowledgeable about the intricacies of estate planning law, but also genuinely cares about his clients and their families. His passion for estate planning stems from his commitment to helping individuals navigate the complex process and safeguard their hard-earned assets for future generations.
Law Office of Jonathan Alexander
One of the many benefits of working with the Law Office of Jonathan Alexander is the expertise in creating living trusts. A living trust is a powerful estate planning tool that offers numerous advantages over a traditional will. A living trust allows you to maintain control over your assets during your lifetime while simultaneously planning for their distribution upon your death. The most significant benefits of a living trust include avoiding the time-consuming and costly probate process, providing for the efficient management of your assets in the event of incapacity, and ensuring your privacy by keeping your estate plan out of the public record. By working with Mr. Alexander, you can rest assured that your living trust will be meticulously drafted and tailored to your unique needs and goals.
Putting an Estate Plan in Place is Critical
Estate planning is a complex and emotionally charged process. Many people postpone this task or attempt to navigate it on their own, which can lead to costly mistakes and unintended consequences. Without proper guidance, you may fail to fully protect your assets, leaving your family exposed to unnecessary legal challenges, taxes, and expenses.
Failing to Plan is Planning to Fail
Think about the potential consequences of not having a professionally prepared estate plan. Your loved ones may be forced to endure a lengthy, expensive, and public probate process. In addition, your family could be burdened with the stress of disputes over the distribution of your assets, and your wishes may not be honored. Furthermore, without proper planning, your estate may be subject to higher taxes, leaving less for your heirs. These outcomes can be emotionally and financially devastating for your family during an already challenging time.
Here's How We can Help
Hiring the Law Office of Jonathan Alexander to handle your estate planning needs is the best way to avoid these issues and ensure your family's future is secure. With his extensive experience and genuine care for his clients, Mr. Alexander will guide you through the estate planning process with compassion and expertise. He will carefully listen to your goals and concerns, crafting a personalized estate plan that meets your unique needs, including the creation of a living trust. By trusting Mr. Alexander with your estate planning, you can feel confident that your wishes will be respected, your assets protected, and your family's future secure.
Call Us Today
Don't wait another day to take control of your estate planning needs. Call the Law Office of Jonathan Alexander at (949) 334-7823 for a confidential consultation. Discover how Mr. Alexander's expertise and dedication to his clients can provide you with the peace of mind you deserve as you plan for the future of your family and legacy.
Client Reviews
Get in Touch
1

Dedicated Representation

2

Virtual/Online Meetings

3

Protect What Matters Most
Fill out the contact form or call us at
(949) 334-7823
to schedule your consultation.