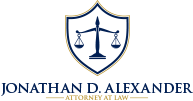 What Happens if I Wait Too Long to Make an Estate Plan?
If you wait to long to establish an estate plan, upon your passing your heirs may be subject to the delay and expense of probate court.  We encourage our clients to plan early because it can be too late to establish an estate plan.  In California, in order to make a will or trust you must be at least 18 years old and be of sound mind.  Being of sound minds means having the requisite mental capacity. 
What is the Required Mental Capacity to Create a Will?
Testamentary capacity for a will under California law means that you must:   
Understand the nature of the testamentary act (understand that you are making a will).  
 Understand and recollect the nature and situation of your property.
Remember and understand your living descendants (children), spouse, and parents, and those interests are affected by the will.
Not suffer from a mental health disorder with symptoms including delusions or hallucinations, which delusions or hallucinations result in you devising (gifting) property in a way that except for the delusions or hallucinations you would not have done.
See Probate Code Section 6100.5.   
In sum, you must understand that you are making will, remember what you own, who you are related to, and you must not suffer from a mental illness that might affect how you would pass your property to your relatives or others. 
What is the Required Mental Capacity to Create a Trust?
To create a trust a person must understand:
The rights, duties, and responsibilities created or affected by the decision;
The probable consequences for them and others affected by signing the document; and
The risks, benefits and alternatives to what is being done. 
See Probate Code Sections 810-812.  The individual creating the trust must understand the mechanics of the trust that he or she is creating.  This is higher level of understanding and higher standard of capacity than that required for creating a will.
California law does; however, presumes that individuals are capable of making decisions and signing documents like wills, trusts, advance health care directives and durable powers of attorney.  The probate code includes a rebuttable presumption that an individual has the required capacity to make decisions and to be responsible for their actions or decisions.   
What if a Will or Trust is Created by Someone Without Capacity?
If a trust or will is created by an individual without the required mental capacity, California law deems it unenforceable.   As mentioned above, the law presumes that a will or trust is valid upon creation. If a will or trust is challenged, the person contesting the will or trust must present evidence that affirmatively proves lack of capacity. 
Lack of capacity is fact and case specific.  An individual may be diagnosed with dementia or other cognitive impairment but still have the required mental capacity to create a trust or will.  See California Probate Code Section 811(d) states that states that these individuals may have the requisite capacity. 
The mere diagnosis of a mental or physical disorder shall not be sufficient in and of itself to support a determination that a person is of unsound mind or lacks the capacity to do a certain act."
There must be a correlation between the deficit and the mental capacity required for the specific action that the patient wants to take.
Where Steps Should I Take to Establish an Estate Before Incapacity?
You should speak with a qualified estate planning attorney.  Call the Law office of Jonathan Alexander at (949) 334-7823 today.  Mr. Alexander has 20 years of legal experience and can help you create a plan that avoids probate and protects you, your family, and your legacy.
For more information about Mr. Alexander, his practice, and his estate planning philosophy, please visit his bio linked here. 
Client Reviews
Get in Touch
1

Dedicated Representation

2

Virtual/Online Meetings

3

Protect What Matters Most
Fill out the contact form or call us at
(949) 334-7823
to schedule your consultation.