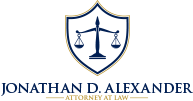 Providing For Minor Children In An Estate Plan
Once upon a time, in a small town nestled in the heart of Orange County, lived a loving and hardworking couple, Robert and Linda. Like many parents, they cherished their two little angels, Jack and Emily, more than anything in the world. They wanted nothing but the best for their children and worked diligently to provide a comfortable life for them.
One bright summer morning, they woke to a thought that had been quietly creeping into their minds – what would happen to Jack and Emily if they were no longer around? It was an uncomfortable realization, and they knew it was an essential question they couldn't ignore. This story is a wake-up call to you, dear reader, a reflection on the importance of providing for minor children in an estate plan.
Recognizing the Need
As Robert and Linda pondered the future, they recognized a missing piece in their grand scheme – a comprehensive estate plan. Having been responsible parents, they understood that providing for their children was not only about the present but also about ensuring a secured future, irrespective of life's unforeseen turns.
An estate plan is not just about how your assets will be distributed after your death. It is a broader and more proactive approach to protect and provide for your loved ones, especially minor children.
Setting the Scene – Understanding an Estate Plan
As Robert and Linda began to delve into the world of estate planning, they encountered numerous terms, concepts, and legal jargon that initially seemed overwhelming. Wills, trusts, guardianship – it was a whole new world. However, they were resolute to not let this deter them from their goal of securing their children's future.
A Will is a document that spells out the distribution of your assets upon your death. It's a basic but crucial component of an estate plan. However, when it comes to minor children, a will alone is not sufficient.
Trusts, on the other hand, provide a flexible and robust way to manage and distribute assets, especially for minors. A trust can be set up to provide financial security for your children at predetermined ages or milestones. For example, a portion of the inheritance could be held until the child reaches a specific age, or funds could be released for their education or wedding.
The Unexpected Twist – Guardianship
In their journey, Robert and Linda came across an aspect they hadn't thought of – guardianship. Guardianship is appointing someone trustworthy to take care of your minor children in your absence. This person will have the authority and responsibility to make decisions about the child's upbringing, education, healthcare, and more.
Choosing a guardian is not a decision to be taken lightly, and it brought about much discussion and contemplation for Robert and Linda. They understood that this decision could potentially shape their children's lives.
The Happy Ending – A Comprehensive Estate Plan
Eventually, Robert and Linda, with the help of a skilled estate planning attorney, created a comprehensive estate plan. It included a Will, a Trust, and a detailed Guardianship plan. This plan would ensure that, come what may, their children would always be provided for and cared for in the best possible manner.
Robert and Linda's story may be fictional, but the lessons it carries are very real. As parents, we want to protect our children from the world's uncertainties. A well-crafted estate plan is the tool to do just that.
The journey to estate planning might seem daunting, filled with complex terms and difficult decisions. However, the peace of mind it brings is worth every step.
Your Own Story
Just like Robert and Linda, you have the power to write your own story and to secure your children's future. You have the chance to take control of what happens to your wealth and your minor children after you're gone. As difficult as these questions might be to consider, addressing them now can ensure your children are protected and cared for, even in your absence.
Estate planning might initially seem like a complex puzzle, but with the right guidance, it becomes an empowering journey. In your narrative, an experienced estate planning attorney like myself can play the role of a mentor, guiding you through the complexities and nuances, enabling you to make informed decisions that best suit your family's needs.
Having two decades of legal experience, I, Jonathan Alexander, have helped many individuals, families, and business owners in Orange County create robust estate plans. I am passionate about helping you protect what you hold dear, ensuring your peace of mind.
I invite you to write the next chapter of your life story. Give your children the gift of security and certainty in an uncertain world. Take the first step towards crafting a comprehensive estate plan.
No matter where you are on your estate planning journey, whether you're just starting or looking to update an existing plan, I'm here to help. If Robert and Linda's story has resonated with you and you're ready to embark on your estate planning journey, I encourage you to reach out.
Call me today at (949) 334-7823 to schedule an appointment. Let's secure the future for your minor children together.
Your children's future is your story yet to be told. Let's make it a story of security, provision, and unwavering love. Because estate planning is more than just asset distribution – it's about love, care, and ensuring your legacy lives on through those you cherish most.
Remember, every family's story is unique. The estate planning process is not one-size-fits-all. You have specific goals, needs, and circumstances that should be considered and incorporated into your plan. As an experienced estate planning attorney, I understand this. I'm ready to help you navigate the process and make the best decisions for your family's future. Call today.
Client Reviews
Get in Touch
1

Dedicated Representation

2

Virtual/Online Meetings

3

Protect What Matters Most
Fill out the contact form or call us at
(949) 334-7823
to schedule your consultation.