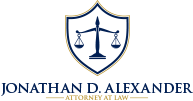 San Juan Capistrano Estate Planning Attorney
Law Office of Jonathan Alexander
Are you looking for an experienced California attorney who truly cares about your family and is passionate about estate planning? Look no further than the Law Office of Jonathan Alexander. With over two decades of legal experience, Mr. Alexander has helped countless clients in San Juan Capistrano and beyond to protect their assets and provide for their loved ones through comprehensive estate planning services.
San Juan Capistrano, California
San Juan Capistrano is a historic city in Orange County, California, founded in 1776 by Spanish settlers. With a population of over 36,000 residents, the city is known for its picturesque Mission San Juan Capistrano, as well as its charming downtown area, which features unique shops, restaurants, and galleries. The city also boasts a diverse population, with a median age of 40 and a mix of both urban and suburban lifestyles.
Every Responsible Adult Needs Estate Planning
Despite its many attractions, San Juan Capistrano, like many cities, faces a common problem: the need for comprehensive estate planning. Many residents assume that estate planning is only necessary for the wealthy or elderly, but in reality, it is a crucial part of every family's financial and legal planning. Without proper estate planning, families may be at risk of losing their assets, facing lengthy legal battles, and leaving their loved ones without adequate financial support.
How We Can Help
So, what is the solution? The Law Office of Jonathan Alexander can help. As an experienced estate planning attorney, Mr. Alexander understands the unique needs of San Juan Capistrano residents and is dedicated to providing personalized, compassionate service to every client. Whether you are just starting to plan for your future, or need to update an existing estate plan, Mr. Alexander can guide you through the process and help you make informed decisions about your family's financial and legal future.
At the Law Office of Jonathan Alexander, we offer a range of estate planning services, including:
Wills and trusts: These legal documents can help ensure that your assets are distributed according to your wishes after your death, and can also help you avoid probate, minimize taxes, and provide for your loved ones.
Powers of attorney: These documents allow you to appoint someone to make financial and healthcare decisions on your behalf if you become incapacitated or unable to make these decisions for yourself.
Advance healthcare directives: These legal documents allow you to specify your wishes for medical treatment and end-of-life care, ensuring that your loved ones understand your preferences and can make informed decisions on your behalf.
Asset protection: We can help you develop a plan to protect your assets from creditors, lawsuits, and other financial risks.
Business succession planning: If you own a business, we can help you create a plan for passing on your business to your heirs or other successors.
Our estate planning services are tailored to meet the specific needs of San Juan Capistrano residents, and we take the time to get to know each client and their unique circumstances. We understand that estate planning can be a sensitive and emotional topic, and we strive to create a welcoming and supportive environment for every client.
Call Today
If you are a resident of San Juan Capistrano and are in need of estate planning services, don't wait. Call the Law Office of Jonathan Alexander today at (949) 334-7823 to schedule a confidential consultation. We are here to help you protect your assets, provide for your loved ones, and plan for a secure financial future.
Client Reviews
Get in Touch
1

Dedicated Representation

2

Virtual/Online Meetings

3

Protect What Matters Most
Fill out the contact form or call us at
(949) 334-7823
to schedule your consultation.