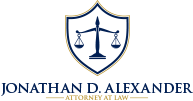 San Clemente Estate Planning Attorney
The peace of mind that comes with knowing your loved ones will be well taken care of after you pass away is priceless. When it comes to estate planning, the Law Office of Jonathan Alexander is the trusted choice for residents of San Clemente, California. With over two decades of legal experience, Mr. Alexander is not only an expert in the field, but he is also genuinely dedicated to his clients and passionate about securing their family's future. As a seasoned California attorney, Jonathan Alexander is committed to providing personalized and professional estate planning services tailored to meet each client's unique needs.
San Clemente: A City Rich in History and Diversity
Founded in 1925 by Ole Hanson, San Clemente is a picturesque coastal city in Orange County, California. Known for its beautiful beaches, stunning Spanish Colonial architecture, and vibrant community, the city has a rich history and a diverse population. With a population of over 65,000 residents, San Clemente is home to individuals and families from various socioeconomic backgrounds and age groups. As the city continues to grow, so does the need for comprehensive estate planning services that address the unique concerns and desires of each resident.
Estate Planning is for Everyone
Estate planning is often overlooked, with many individuals believing that it is a process reserved for the wealthy or that it can be postponed indefinitely. However, the reality is that estate planning is essential for everyone, regardless of their net worth or age. Without a proper estate plan in place, families are left vulnerable to financial hardship, lengthy probate processes, and even disputes among loved ones in the event of an untimely death.
Imagine the heartache and stress your family could face if they are left to navigate complex legal and financial matters during a time of grief. Your hard-earned assets may not be distributed according to your wishes, leaving your loved ones to endure a difficult and potentially contentious process. The lack of a solid estate plan can lead to confusion, costly legal battles, and even irreparable damage to relationships within your family.
We Can Help
Fortunately, the Law Office of Jonathan Alexander is here to help the residents of San Clemente avoid these pitfalls and secure their family's future. With an extensive background in estate planning and a genuine commitment to his clients, Mr. Alexander offers personalized guidance and expert advice to help you navigate the complexities of creating an estate plan that addresses your specific needs and desires.
By choosing the Law Office of Jonathan Alexander for your estate planning needs, you will benefit from a comprehensive approach that includes drafting essential documents such as wills, trusts, powers of attorney, and advanced healthcare directives. Mr. Alexander's dedication to his clients and extensive knowledge of California estate planning laws ensure that your estate plan will be tailored to protect your assets, minimize tax liabilities, and provide peace of mind for you and your loved ones.
Don't Wait, Secure Your Family's Future Today
The future is uncertain, but one thing is clear: securing the services of a skilled and compassionate estate planning attorney like Jonathan Alexander can make all the difference in safeguarding your family's financial well-being and emotional stability. Don't leave your loved ones to navigate the complexities of estate planning alone. Take action today by contacting the Law Office of Jonathan Alexander at (949) 334-7823 for a confidential consultation. Mr. Alexander and his team are dedicated to providing the residents of San Clemente with the estate planning expertise and personalized attention they deserve.
Client Reviews
Get in Touch
1

Dedicated Representation

2

Virtual/Online Meetings

3

Protect What Matters Most
Fill out the contact form or call us at
(949) 334-7823
to schedule your consultation.