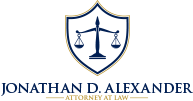 Lake Forest Estate Planning Attorney
Law Office of Jonathan Alexander
As a California attorney with two decades of legal experience, Jonathan Alexander is a name you can trust when it comes to estate planning in Lake Forest, California. Mr. Alexander's genuine care for his clients, their families, and his passion for estate planning is evident in his dedication to providing personalized solutions tailored to each client's unique situation. With the Law Office of Jonathan Alexander, you can ensure your family's future is protected and your legacy preserved.
Lake Forest, California
Nestled in the heart of Orange County, Lake Forest is a thriving community that proudly celebrates its rich history and diverse cultural heritage. Established in the 1800s as a major equestrian center, the city has since grown into a prosperous urban hub with a population of nearly 85,000 residents. Today, Lake Forest is home to a diverse range of people, including young professionals, growing families, and retirees who enjoy the picturesque surroundings, excellent schools, and numerous recreational opportunities. With a median household income of over $100,000, residents of Lake Forest are known for their strong sense of community, commitment to education, and pursuit of a high quality of life.
Estate Planning for all Californians
However, it's crucial to recognize the importance of proper estate planning to safeguard the financial security of your loved ones and maintain the lifestyle you've worked so hard to achieve. The problem many Lake Forest residents face is a lack of awareness and understanding of the intricacies involved in estate planning. This oversight can lead to devastating consequences, such as family disputes, unnecessary legal fees, and loss of assets to taxes or creditors. Failing to plan now could leave your family vulnerable and financially unprepared when the unthinkable happens.
How We Can Help
Fortunately, the solution is clear: hiring an experienced estate planning attorney like Jonathan Alexander to guide you through the process and develop a comprehensive plan tailored to your unique needs. By entrusting the Law Office of Jonathan Alexander with your estate planning, you can rest assured that your wealth will be preserved, your assets distributed according to your wishes, and your family's future secured.
The benefits of engaging Mr. Alexander's services extend beyond the drafting of a will. As a skilled estate planning attorney, he can assist you with various aspects, such as creating trusts, establishing powers of attorney, preparing advance health care directives, and addressing tax implications. These tools are designed to ensure your assets are managed and distributed according to your preferences, minimize the tax burden on your estate, and maintain control over your financial and medical decisions in the event of incapacity.
With Mr. Alexander's expertise, you'll gain peace of mind knowing that your estate planning is thorough and up-to-date, reflecting changes in your life, the law, and your financial situation. His compassionate approach means that he takes the time to listen to your concerns and understand your goals, allowing him to develop a plan that addresses your family's specific needs and circumstances.
Contact Us Today
Don't wait until it's too late to protect your family and assets. Take the first step towards securing your family's future by contacting the Law Office of Jonathan Alexander for a confidential consultation. Call (949) 334-7823 today to schedule your appointment and discover the difference that a dedicated estate planning attorney can make in preserving your legacy and ensuring the well-being of your loved ones.
Client Reviews
Get in Touch
1

Dedicated Representation

2

Virtual/Online Meetings

3

Protect What Matters Most
Fill out the contact form or call us at
(949) 334-7823
to schedule your consultation.