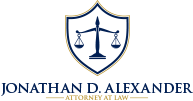 Laguna Niguel Estate Planning Attorney
Jonathan Alexander: Orange County Estate Planning Attorney
When it comes to protecting your family's future and preserving your legacy, you need the guidance of an experienced and compassionate Orange County estate planning attorney. Residents of Laguna Niguel, California, can trust the expertise of Jonathan Alexander, a California attorney with over two decades of legal experience. As a devoted advocate for his clients, Mr. Alexander is passionate about estate planning and understands the importance of providing personalized attention to each client. His commitment to his clients' needs and the well-being of their families makes him the ideal choice for estate planning services in Laguna Niguel.
Laguna Niguel, California
Laguna Niguel, a vibrant city in Orange County, California, boasts a rich history and a thriving community. Founded in 1959, the city was named after the Spanish word "Nigueli," referring to the Native American village once located in the area. Today, Laguna Niguel is home to over 65,000 residents, with a median age of 44.8 years, making it a community with a strong focus on family values and long-term planning. With its diverse population, Laguna Niguel offers a unique blend of culture, history, and opportunity. It is essential for its residents to work with an experienced estate planning attorney who understands the specific needs and challenges faced by families in this dynamic city.
Crux of the Issue: Estate Planning Is Complex
Estate planning can be a complex and emotionally charged process. Many individuals postpone this crucial task or attempt to navigate it on their own, often leading to costly mistakes and unintended consequences. Without professional guidance, it is easy to overlook important legal provisions, leaving your family exposed to unnecessary challenges, taxes, and expenses.
Failing to Plan is Not the Answer
Consider the potential consequences of not having a professionally prepared estate plan. Your loved ones may face a lengthy, expensive, and public probate process, causing undue stress and emotional turmoil. Family disputes over the distribution of your assets may arise, and your wishes might not be honored. Without proper planning, your estate may be subject to higher taxes, leaving less for your heirs. These outcomes can create lasting emotional and financial hardship for your family during an already difficult time.
We Make Planning Easy
To avoid these issues and ensure your family's future is secure, trust the Law Office of Jonathan Alexander for your estate planning needs in Laguna Niguel. With his extensive experience and genuine care for his clients, Mr. Alexander will guide you through the estate planning process with empathy and expertise. He will attentively listen to your goals and concerns, creating a personalized estate plan tailored to your unique needs. By entrusting Mr. Alexander with your estate planning, you can feel confident that your wishes will be respected, your assets protected, and your family's future secure.
Call Us Today
Don't wait another day to take control of your estate planning needs. Call the Law Office of Jonathan Alexander at (949) 334-7823 for a confidential consultation. Discover how Mr. Alexander's expertise and dedication to his clients can provide you with the peace of mind you deserve as you plan for the future of your family and legacy in Laguna Niguel, California.
Client Reviews
Get in Touch
1

Dedicated Representation

2

Virtual/Online Meetings

3

Protect What Matters Most
Fill out the contact form or call us at
(949) 334-7823
to schedule your consultation.