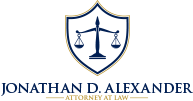 Irvine Estate Planning Attorney
Law Office of Jonathan Alexander
Jonathan Alexander is a respected and experienced Orange County Estate Planning Attorney based in Irvine, California. With two decades of legal experience, Mr. Alexander is passionate about helping Irvine families and business owners pass their hard-earned assets to their loved ones using the modern estate planning techniques available. He is well respected in the community and frequently invited to speak about estate planning topics with other luminaries of the accounting, financial services, and real estate industries. He makes the estate planning process easy to understand and he truly cares about his clients.
Irvine, California
Irvine is a diverse city located in Orange County, California. It is one of the most affluent cities in the United States, with a median household income of over $100,000. The city was ranked as the safest city in the United States in 2017 and has consistently ranked as one of the best cities to live in the United States since 2005. The city is home to a variety of industries, including technology, healthcare, education, and finance. With its strong economy, low crime rate, and high quality of life, Irvine has become a popular destination for business owners, families, and retirees. Irvine residents need estate planning services to ensure that their hard-earned assets are passed on to their loved ones in an orderly and efficient manner.
Why Irvine Residents Need Proper Estate Planning
Without proper estate planning, family members may be left without the means to pay for medical bills, living expenses, and other necessities. In addition, without an estate plan in place, family members may find themselves in conflict over the distribution of assets, which can be emotionally and financially draining. Finally, without an estate plan, the probate process can be lengthy and costly, resulting in families losing out on valuable assets.
How We Can Help
Mr. Alexander can help Irvine, California residents with their estate planning needs. A skilled attorney, Mr. Alexander can provide personalized estate planning advice and assistance to ensure that clients' assets are distributed according to their wishes. Mr. Alexander can also provide advice on a variety of estate planning topics, such as wills, trusts, tax planning, and asset protection. Additionally, Mr. Alexander is dedicated to providing the highest level of service and will work with clients to create an estate plan that meets their individual needs. For those in Irvine, California, the need for estate planning services is clear. With the help of Jonathan Alexander, an experienced and knowledgeable estate planning attorney, clients can rest assured that their assets will be distributed according to their wishes. To learn more about how Mr. Alexander can help with your estate planning needs, call (949) 334-7823 for a confidential consultation.
Client Reviews
Get in Touch
1

Dedicated Representation

2

Virtual/Online Meetings

3

Protect What Matters Most
Fill out the contact form or call us at
(949) 334-7823
to schedule your consultation.