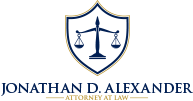 What is a Business Succession Plan and Why is it Important for Business Owners?
For business owners in California, the thought of transitioning their business may be daunting. Without a proper business succession plan in place, the future of their company, their hard work, and the livelihoods of their employees may be at risk. Failing to plan for this crucial step can lead to a lack of clarity, disputes among family members or partners, and potential financial turmoil.

Imagine the chaos and uncertainty that can ensue if a business owner suddenly becomes incapacitated or unexpectedly passes away. Without a clear plan, the business may be thrown into disarray, leaving employees, partners, and loved ones unsure of what steps to take. The potential for disagreements, legal battles, and even the dissolution of the business looms large, undoing years of hard work and jeopardizing the legacy the owner had envisioned.

At the Law Office of Jonathan D. Alexander, Esq., we understand the importance of a comprehensive business succession plan. We specialize in helping California business owners navigate this crucial phase, ensuring a smooth transition and protecting their legacy. With our guidance, you can establish a plan that addresses all key aspects of business succession.
Our experienced team will work closely with you to understand your unique circumstances, including your goals, vision, and the dynamics of your business. We will create a tailored succession plan that outlines the steps to be taken in the event of retirement, incapacity, or death. This plan will provide clarity and guidance for the future, ensuring that your business continues to thrive and fulfill its potential.
By implementing a business succession plan, you can ensure continuity by designating a successor who will assume leadership and steer the company forward. This minimizes disruptions and maintains stability during the transition process. Additionally, a well-crafted plan reduces the likelihood of conflicts among family members, partners, or key stakeholders, preserving relationships and preventing costly legal battles. It also safeguards the legacy you have built over the years, ensuring that your business remains aligned with your values, goals, and vision.
Don't leave the future of your business to chance. Contact Mr. Jonathan D. Alexander, Esq., at (949) 334-7823 for a confidential consultation. Our firm has the expertise to guide you through the complexities of business succession planning. Together, we can create a comprehensive plan that protects your business, your loved ones, and the future you have worked so hard to build.
Secure the future of your business with a robust succession plan. Take the first step today by calling the Law Office of Jonathan D. Alexander, Esq.
Client Reviews
Get in Touch
1

Dedicated Representation

2

Virtual/Online Meetings

3

Protect What Matters Most
Fill out the contact form or call us at
(949) 334-7823
to schedule your consultation.