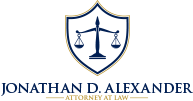 An Executive's Guide to Estate Planning
Hello, I'm Jonathan Alexander. As an Estate Planning attorney with over two decades of legal experience in Orange County, I've seen the challenges faced by executives like yourself. With high salaries, stock options, and investments, protecting and efficiently managing your wealth is critical. Today, let's discuss the story of David, a successful executive, and how estate planning provided him with comfort, security, and a clear roadmap for his family's future.
Meet David: A Snapshot of Success
David is a top executive at a tech firm. His tireless efforts catapulted him to a position where he enjoys a high salary, stock options, and a portfolio of investments. But David is also a family man, with a loving spouse and two children. His busy schedule, however, left him with little time to contemplate the "What ifs." What if something happened to him? What would become of his assets and, more importantly, his family?
Tackling the Unknown: Estate Planning 101
A chance conversation led David to my office. Through our discussion, I highlighted the two cornerstones of estate planning for someone in his position: a Revocable Living Trust and a Children's Emergency Plan.
The Revocable Living Trust
I explained to David that a Revocable Living Trust would be an invaluable tool for him. Here's why:
Avoid Probate: Probate can be a lengthy and expensive process. By establishing a trust, David could ensure that his assets would be distributed without the hassle of probate.
Control: A Revocable Living Trust would allow David to retain control over his assets. As the trustee, he could manage, invest, and distribute his assets during his lifetime.
Privacy: Unlike a will, a trust is not made public, which means that David's financial affairs would remain private.
Flexibility: Life changes, and so can a Revocable Living Trust. David can make changes or even revoke it if his circumstances change.
The Children's Emergency Plan
David's eyes lit up with concern for his children. I introduced him to the Children's Emergency Plan:
Guardianship: By establishing this plan, David could ensure that if anything happened to him and his spouse, his children would be cared for by guardians he trusts.
Financial Management: The plan would also allow for the proper financial management of his assets for his children's benefit.
David's Path Forward
David decided to move forward with establishing a Revocable Living Trust and creating a Children's Emergency Plan. Together, we carefully documented his wishes and laid out a clear plan.
This wasn't just paperwork; it was peace of mind for David. He knew he had taken steps to secure his family's future and the legacy he worked so hard to build.
Building Blocks for Future Generations
When David came in for a follow-up meeting, he looked visibly more relaxed. As we delved into the nitty-gritty of his estate plan, we also discussed his long-term financial goals. Like many executives, David wanted to ensure that his wealth benefited not just his immediate family but future generations as well.
Tax Planning
An area that we had to address was tax planning. As an executive with high earnings and stock options, David's estate could be subject to estate taxes. We evaluated various strategies, such as gifting and creating specialized trusts, to minimize the tax liability and make sure more of his wealth would go to his loved ones.
Philanthropy
David was also passionate about giving back to the community. We discussed setting up a charitable trust as part of his estate plan. This not only fulfilled his desire to make a positive impact but also offered tax benefits.
Family Values and Education
Beyond the financial aspects, David wanted to pass on his values and the importance of education to his children and future generations. We talked about education funds and even creating a family mission statement that could be part of his legacy.
The Ripple Effect
As months turned into years, David saw the ripple effect of his decision to engage in estate planning. He had the assurance that his family would be taken care of, his assets were protected, and he had a voice in how his wealth was utilized for generations to come.
David also became an advocate for estate planning among his peers. His story, his peace of mind, and his clearly outlined legacy became an inspiration for others.
Your Legacy Awaits
So, what will your story be?
As executives, your days are filled with decisions that shape the future of businesses and industries. But one of the most critical decisions you can make is how you shape the future of your family and legacy through estate planning.
With a combination of legal knowledge and genuine care for my clients' futures, I am here to guide you through this journey. Whether you need a Revocable Living Trust, a Children's Emergency Plan, or a more complex estate planning strategy, let's make sure your story is one of security and enduring legacy.
Don't let your wealth be left to uncertainty. Take charge, and let's craft the chapters of your legacy together. I, Jonathan Alexander, am ready to stand by your side.
Contact me today at (949) 334-7823 to schedule an appointment. It's time to turn the page and begin this vital chapter in your life story.
Client Reviews
Get in Touch
1

Dedicated Representation

2

Virtual/Online Meetings

3

Protect What Matters Most
Fill out the contact form or call us at
(949) 334-7823
to schedule your consultation.