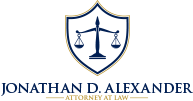 Secure Your Children's Future: A Single Parent's Guide
As a single parent, you constantly juggle numerous responsibilities while ensuring your children's future is bright and secure. I understand that your primary goal is to safeguard their future. I'm Jonathan Alexander, an experienced Orange County Estate Planning Attorney, with a passion for helping individuals, families, and business owners protect their assets and loved ones. Let me guide you through how estate planning, including the creation of a revocable living trust and a children's emergency plan, can offer comprehensive protection for your children.
Understanding the Value of Estate Planning: A Story of a Caring Single Parent
Let me share a story about Lisa, a hardworking single mother I had the pleasure of assisting. Lisa built a thriving business and accumulated substantial assets, all to ensure her children's future financial security. But she was concerned about the fate of her children and her estate if she were suddenly unable to care for them. She wanted certainty—assurance that her children would be taken care of, and her assets would be smoothly transitioned without the prospect of lengthy court procedures or family disputes.
Implementing an Effective Estate Plan
I helped Lisa understand how a revocable living trust and a children's emergency plan could provide the peace of mind she was seeking.
Revocable Living Trust: Protection and Control Over Your Assets
A revocable living trust, I explained, would allow Lisa to remain in control of her assets during her lifetime and specify how they would be managed or distributed upon her passing or incapacitation. The beauty of a revocable living trust is that it avoids probate, which is often time-consuming and expensive. It also keeps the details of her estate private.
If Lisa were to become incapacitated, her designated successor trustee could step in to manage her assets, thus avoiding court-supervised conservatorship. And since it's "revocable," she can modify it anytime, giving her the flexibility she needs.
Children's Emergency Plan: Providing Immediate Safety for Your Children
I also emphasized the importance of a children's emergency plan. In case Lisa were to be involved in an accident or become suddenly incapacitated, this plan would designate a trusted person to have immediate temporary authority over her children. This safeguard would ensure that her children would never end up in the hands of Child Protective Services or become a point of contention within the family.
Achieving Peace of Mind
With my guidance, Lisa was able to create a comprehensive estate plan. Today, she rests easier, knowing her children's future and her hard-earned assets are secure. She's confident that her legacy will live on, and her children will have the stability she worked so hard to provide.
How I Can Help
Like Lisa, you're striving to secure your children's future. I can help you navigate the complexities of estate planning, creating a plan that suits your unique situation. This way, you can have peace of mind knowing your children's future is secure, even when life throws unexpected curveballs.
An Act of Love and Legacy
To me, estate planning is a profound act of love. It's a way for you to tell your children, "I've planned for your future because I care." Estate planning allows you to pass on more than just your material assets—it lets you transmit your values, lessons, and life experiences to your children.
Reach Out Today
Setting up a comprehensive estate plan might seem daunting, but you don't need to face it alone. I am here to guide you through the process, ensuring your children's future is secure, and your wishes are honored. Call me today at (949) 334-7823 to schedule an appointment. Let's take that vital step towards securing your children's future.
Estate planning is truly one of the most significant gifts you can give to your children. It ensures their financial security and serves as a beacon of your enduring love and care for them, regardless of life's unexpected twists and turns.
As you embark on this journey, remember that it's not just about financial wealth transfer—it's about preserving and passing on your legacy. Your estate plan can include personal letters to your children, communicating your hopes, dreams, and values. These pieces of you will serve as lifelong reminders and guidance long after you're gone.
Let's Secure Your Children's Future
I have helped single parents like you secure their children's futures. I am committed to working closely with you, crafting an estate plan that ensures your wishes are met and your children are protected.
The prospect of no longer being around to guide and provide for your children is daunting, and it's something no parent wants to think about. However, it's essential to plan ahead for these unforeseen circumstances. By doing so, you ensure that your love continues to shield your children, no matter what the future holds.
Take the first step today. Call me today at (949) 334-7823 to schedule an appointment. Let me help you with this crucial task of creating a comprehensive estate plan that guarantees the future you've always desired for your children.
Remember, estate planning is more than just a financial decision—it's a decision about your legacy. As a single parent, you've always been there for your children. By working with me, you can ensure you will continue to be there for them, no matter what life brings.
With my help, you can secure your legacy, protect your children, and achieve the peace of mind you deserve. Your children's future is worth it, and together, we can make sure it's as bright as they deserve.
Client Reviews
Get in Touch
1

Dedicated Representation

2

Virtual/Online Meetings

3

Protect What Matters Most
Fill out the contact form or call us at
(949) 334-7823
to schedule your consultation.