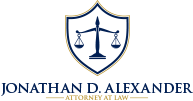 Intestate Turmoil: A Cautionary Tale on the Importance of Estate Planning
In the picturesque communities of Orange County, California, life is often bustling with family events, career pursuits, and social engagements. With so much going on, it's easy for families to put off important tasks like estate planning. But what happens when someone dies without a will or estate plan, also known as dying intestate? This story explores the consequences of dying intestate and the importance of estate planning for families with children and a home.
Chapter 1: The Tale of Two Families
In a charming Orange County neighborhood, two close-knit families, the Harrisons and the Smiths, lived side by side. Both families were in their 40s and 50s, had loving marriages, and raised their children with strong values. Their lives were filled with joy and laughter, as they celebrated milestones and supported one another through the years.
Despite their similarities, the Harrisons and the Smiths had different approaches to estate planning. The Harrisons, recognizing the importance of having a plan in place, met with an experienced estate planning attorney who helped them draft a will and establish trusts for their children. The Smiths, on the other hand, kept postponing their estate planning, always finding a reason to push it off to another day.
Chapter 2: The Unexpected Tragedy
One summer evening, the Smiths were involved in a tragic car accident that claimed both their lives. Their children, who were now orphaned, were left to navigate the complexities of the situation. Because the Smiths had not left a will or any form of estate plan, their estate would be divided according to California's intestacy laws.
Chapter 3: The Intestacy Nightmare
With no legal document outlining the Smiths' wishes, the probate court was left to determine the distribution of their assets. The process was lengthy, expensive, and public, causing emotional strain and frustration for their grieving children. The division of assets didn't reflect the Smiths' intentions, leading to disputes among family members and further exacerbating the children's distress.
Chapter 4: Guardianship and Family Disputes
Another consequence of dying intestate was the appointment of a guardian for the Smiths' minor children. Without a will designating their preferred guardian, the court had to decide who would care for the children. This decision created tension among extended family members who disagreed about what was best for the children, leading to long-lasting rifts in the family.
Chapter 5: The Tax Burden
The Smiths' estate was also subject to hefty estate taxes. Without a well-crafted estate plan in place, their assets were not protected from unnecessary taxation, causing a significant portion of their wealth to be lost. This left the Smith children with less financial support than their parents would have wanted.
Chapter 6: The Harrisons' Peace of Mind
Meanwhile, the Harrisons continued to live their lives with the peace of mind that their estate plan provided. They knew that if anything were to happen to them, their children would be cared for according to their wishes, their assets would be distributed fairly, and their family would be spared from the emotional turmoil and financial strain that the Smiths had faced.
Conclusion: The Importance of Estate Planning
The story of the Harrisons and the Smiths illustrates the consequences of dying intestate and the importance of estate planning. Having a well-prepared estate plan in place can protect your family's future, ensure your wishes are honored, and save your loved ones from unnecessary pain and financial burdens.
As an estate planning attorney in Orange County, California, I'm dedicated to helping families like yours navigate the complexities of estate planning. I understand the unique needs and concerns of families with
children and a home, and I'm committed to providing personalized guidance and support throughout the estate planning process.
By taking action now and working with an experienced estate planning attorney, you can avoid the unintended consequences of dying intestate, safeguard your family's financial well-being, and ensure that your wishes are respected. No family should have to endure the hardships faced by the Smiths. Instead, take the necessary steps to provide your family with the peace of mind that the Harrisons enjoyed.
Don't wait until it's too late to protect your family's future. Reach out today for a consultation, and let's work together to create a comprehensive estate plan that will secure your legacy, honor your wishes, and provide the security your loved ones deserve.
Contact us today at (949) 334-7823 for a confidential consultation.
Client Reviews
Get in Touch
1

Dedicated Representation

2

Virtual/Online Meetings

3

Protect What Matters Most
Fill out the contact form or call us at
(949) 334-7823
to schedule your consultation.