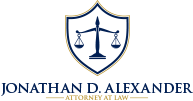 Choosing the Right Guardian for your Children
As an experienced estate planning attorney in Orange County, I have had the privilege of helping numerous families protect their loved ones and secure their assets for generations to come. Today, I want to address a topic close to every parent's heart: ensuring the well-being of your children. In this blog post, we will explore the primary benefits of estate planning, with a focus on the essential aspects of naming an appropriate guardian, utilizing a revocable living trust, and implementing a children's emergency plan. Let's dive in and discover how estate planning can provide the peace of mind you seek.
The Importance of Naming a Guardian:

One of the most critical decisions you can make as a parent is naming a guardian for your children. This decision ensures that in the event something unexpected happens to you and your spouse, your children will be cared for by someone you trust. Without a named guardian, the courts will make this decision for you, and the outcome may not align with your wishes or what is best for your children.
When selecting a guardian, it's essential to consider various factors. Think about who shares your values, parenting style, and overall approach to raising children. You want someone who will provide a loving and nurturing environment, maintain stability in their lives, and honor your legacy. By working closely together, we will identify the ideal guardian for your children, giving you peace of mind knowing they will be in good hands.
The Power of a Revocable Living Trust:

Probate can be a burdensome and lengthy process that can significantly impact your loved ones. By establishing a revocable living trust, you can bypass probate and ensure a smooth transfer of your assets to your children. This legal tool provides numerous benefits, including privacy, asset protection, and flexibility during your lifetime.
With a revocable living trust, you remain in control of your assets. You have the ability to manage, modify, or revoke the trust as circumstances change. You can designate your children as beneficiaries, outlining how and when they will receive their inheritance. Additionally, a trust allows for the appointment of a successor trustee, who can step in and manage the trust on behalf of your children if you become incapacitated or pass away. This ensures a seamless transition of assets, minimizing the potential for disputes or delays.
During our consultations, I will guide you through the process of establishing a revocable living trust that reflects your unique wishes and goals. By implementing this powerful estate planning tool, you can protect your assets, maintain privacy, and provide your children with a solid financial foundation.
Crafting a Children's Emergency Plan:

Life is unpredictable, and emergencies can happen when we least expect them. As parents, it is our responsibility to plan for such circumstances and ensure the safety and well-being of our children. That's where a Children's Emergency Plan becomes invaluable.
A comprehensive Children's Emergency Plan covers a range of critical aspects to guarantee your children's immediate needs are met in times of crisis. Temporary guardianship is a central component, allowing you to designate a trusted individual who will step in and provide care for your children in your absence. This ensures they will be in familiar and loving hands during challenging times.
Additionally, medical decision-making is addressed in the emergency plan. By designating a healthcare proxy, you empower someone to make medical decisions for your children if you are unable to do so. This ensures that their medical needs will be addressed promptly and in line with your values and preferences.
Lastly, the Children's Emergency Plan encompasses access to important documents. It includes a comprehensive list of vital information, such as medical records, insurance policies, and contact information for doctors, schools, and other important individuals. By organizing these details in advance, you streamline the process for caregivers, ensuring they have everything they need to care for your children effectively.
During our consultations, I will assist you in crafting a thorough and personalized Children's Emergency Plan. Together, we will address every aspect to ensure your children's safety and well-being during unexpected situations.

As a loving parent, protecting your children's future is a top priority. Estate planning empowers you to take control and make critical decisions that will shape their lives. By naming a guardian, establishing a revocable living trust, and implementing a Children's Emergency Plan, you provide your loved ones with the security, stability, and peace of mind they deserve.
Don't delay taking action. Schedule a personalized appointment with me, Jonathan Alexander, by calling (949) 334-7823. Let's work together to create a comprehensive estate plan that safeguards your children's future, provides for their financial well-being, and ensures their care during challenging times. With a well-crafted estate plan, you can leave a lasting legacy of love and protection for generations to come.
Client Reviews
Get in Touch
1

Dedicated Representation

2

Virtual/Online Meetings

3

Protect What Matters Most
Fill out the contact form or call us at
(949) 334-7823
to schedule your consultation.