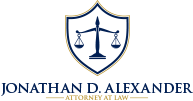 Aliso Viejo Estate Planning Attorney
Estate Planning Attorney Jonathan Alexander
Jonathan Alexander is a local Orange County Estate Planning Attorney and California resident with 20 years of legal experience. He has dedicated his practice to helping individuals, families and business owners in Aliso Viejo, California protect their legacy and secure their future.
Aliso Viejo, California
Aliso Viejo is one of the youngest cities in California. Founded in 2001, it is located in the southern part of Orange County and borders the cities of Laguna Niguel, Laguna Hills, and Laguna Beach. As of 2019, Aliso Viejo had a population of 49,823 people, with a median household income of $102,399.
Challenges Facing Aliso Viejo Residents
When it comes to estate planning, Aliso Viejo residents face unique challenges. That's why it's important to have an experienced attorney like Jonathan Alexander to provide legal counsel and advice. With his 20 years of legal experience, Mr. Alexander can provide the knowledge and expertise needed to help individuals, families, and business owners in Aliso Viejo protect themselves, their families, and their legacy.
When it comes to estate planning, many people procrastinate or don't realize the importance of having the right documents in place. Without a valid will or living trust, your assets will be distributed according to California state law and not according to your wishes. This can leave your loved ones with a difficult and expensive process ahead of them.
How Mr. Alexander Can Help
Mr. Alexander can help you navigate the complexities of estate planning. He provides legal services to help you draft a valid will, create a living trust, protect your assets, have your trust administered, and form and maintain a business. With his help, you can ensure that your assets are distributed according to your wishes and that your family is taken care of in the event of your passing.
If you're an Aliso Viejo resident looking for a knowledgeable and experienced attorney to help you with your estate planning needs, look no further than the Law Office of Jonathan Alexander. Contact us today at (949) 334-7823 for a confidential estate planning consultation.
Client Reviews
Get in Touch
1

Dedicated Representation

2

Virtual/Online Meetings

3

Protect What Matters Most
Fill out the contact form or call us at
(949) 334-7823
to schedule your consultation.